If I asked you the mission statement of your company and if you believed in it what would you say?
Not all of us remember the mission statement of the organizations we work or worked for.
In the blurry of our daily work and activities, it gets lost and forgotten.
The mission statement has to be reminded and reinforced into the system and processes from time to time.

But all hope is not lost.
Knowingly or unknowingly, over a period, the mission statement becomes a part of you.
You start seeing it in the way you work, in your emails to customers, during the water cooler chats with colleagues or at the dinner table conversation at home. It seeps into your culture, and it defines you!
That is the strength of a mission statement. It is the "why" behind the very existence of you and your company.
Chillibreeze's mission statement:
The purpose of Chillibreeze goes beyond being a profitable business. Through the diligent work of a healthy company, we are transforming lives, creating wealth, providing purpose and adding value to customers, employees, families, and community. As a role model, Chillibreeze's influence spreads throughout Northeast India and beyond.
We believe in it. Live by it. It is a part of us.
Chillibreeze leaders have taken it upon themselves to continually educate and engage with their teammates to help them realise the power behind our Mission Statement.
More so in the case of new recruits, where we cannot expect them to know and believe in our mission statement instantly.
They must learn, experience, grow and finally adopt it over time.
What you can do while recruiting is see if the candidate fits the company's values and can become someone who will fulfil its mission.
During one such session with our CEO Ralph Budelman, Wanlambok (an ace PowerPoint designer) expressed how he connects with Chillibreeze's Mission statement.
Our mission statement has played a significant role in my life, especially given the fact the impact that Chillibreeze has had on my family and me.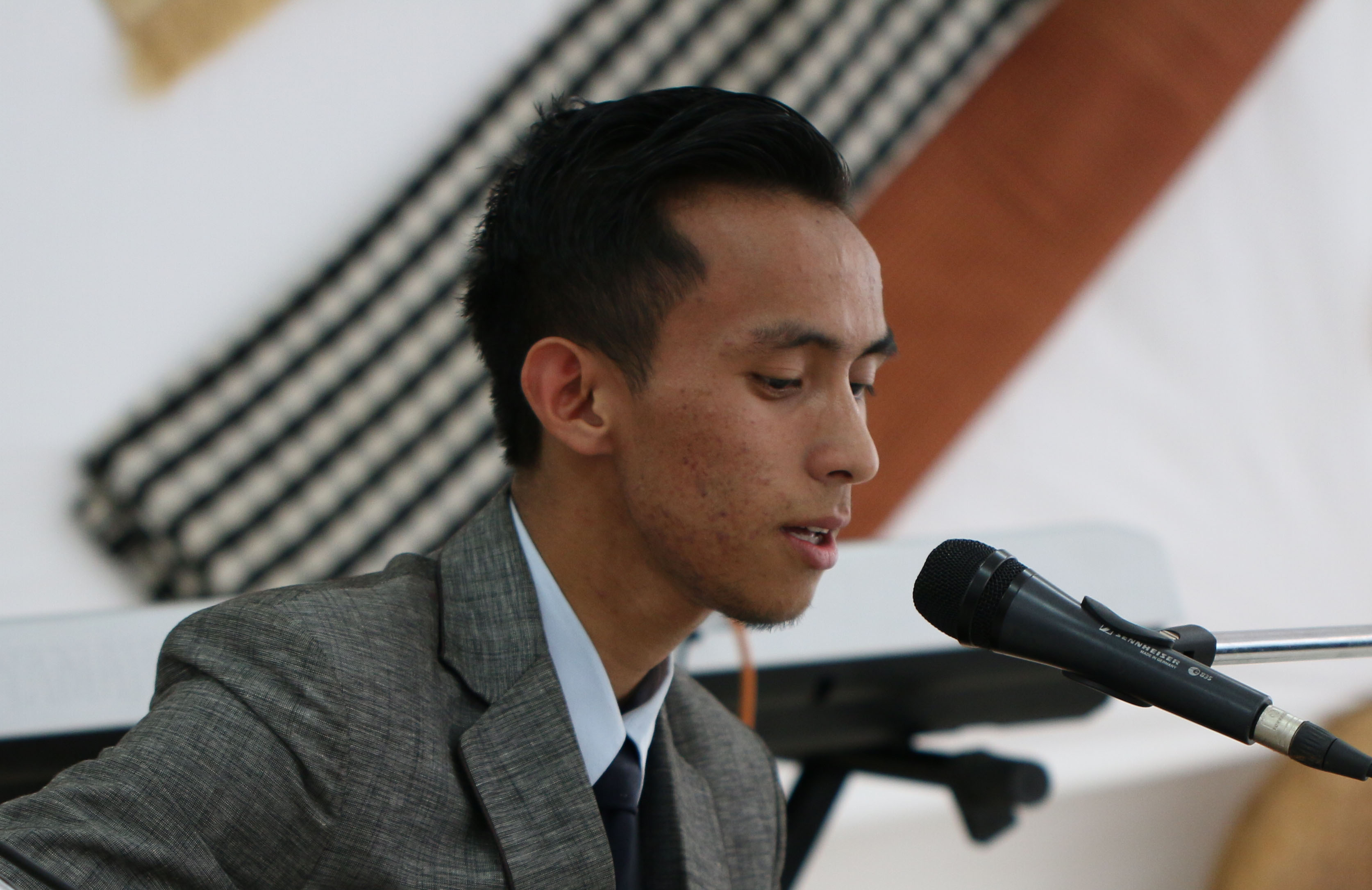 The purpose of Chillibreeze goes beyond being a profitable company. Through the diligent work of a healthy company we are transforming lives, creating wealth, providing purpose and adding value to customers, employees, families and community. As a role model Chillibreeze's influence spreads throughout North East India and beyond.
Diligent Work – Being a part of CB for two years has made me wiser and to look at things more logically and authentically. Work might be tiring, but it is always fruitful in the end. I recall some of my relatives and their work stories. Some of those are either about how they go to work for the sake of it or how they keep on procrastinating on their tasks and half-heartedly perform their job responsibility and role.
Transforming Lives – CB has drastically changed my life for the better. I asked my mom, 'What would have happened if I did not get a job at CB?'. She replied, 'Not sure, Son. If that was the case, I do not think your sisters would have gotten the opportunity to complete their education'. Her response might be short but it made me wonder, '2 years back, If I did not get this opportunity at CB, her words would have been right'. Glad I did not have to see that day.
Providing purpose and adding value to customers, employees, families – Not only has CB changed my life but also made me realize how we can have an impact on our colleagues' life. Getting to coach a team member and helping them be a part of CB – it always brings a smile to my face. So, we get a chance to have a positive impact on their lives and families as well.
CB has also provided me with a purpose to why and what for I am working. Through the work I am doing, I can add value to whoever/whatever I am in contact with. It also made me realize, I am somewhat & somehow have been able to implement CB's mission statement to some extent.These are, but a few insights from my perspective. There's lot more to how our mission statement can make an impact. I will be pushing hard to make it real and also communicate the same to my fellow CBers.
Truly inspiring. Words were spoken straight from the heart! The story of a how a mission statement influence one to do better and become extraordinary.
Chillibreeze has realized how important it is to engage people and keep them connected to the company's mission. Because it is the people, who can make things happen.
How to know that everyone is on the same page?
The mission statement has to be stressed and repeated everyday in our work.
But before all that, they should believe in it.
The HR should carry out weekly or monthly survey.
The question should not be directed at the statement. HR should probe around it and not make it so obvious. Insteadit should help them decide if employees understand the statement and if they are motivated by it.
Yes, it takes time and effort from the management and HR to emphasise and make sure that all the employees have a good understanding and right interpretation.
However, all the hard work is worth it.
Identify and group employees based on their levels of understanding and work with the group in badges.
If an employee connects well with the company's mission statement and lives by it then you have done your job.
Like Jack Welch says – A mission statement cannot stand alone.
If someone does not do something, it just becomes words that hang on the walls of your office.
I believe that why we do what we do is because we have our Mission statement. It holds us accountable and keeps us going.
It is up to us how we translate those words into action.
It can be at work, at home, on our way to work, the way we walk, we talk and behave with everyone around us.
Do you believe in your mission statement? Leave us a comment; we would love to know more. know more?
{{cta('acb9b2ac-caf0-43aa-bd07-303135bbe925')}}